Coordinate Measuring Machine (CMM)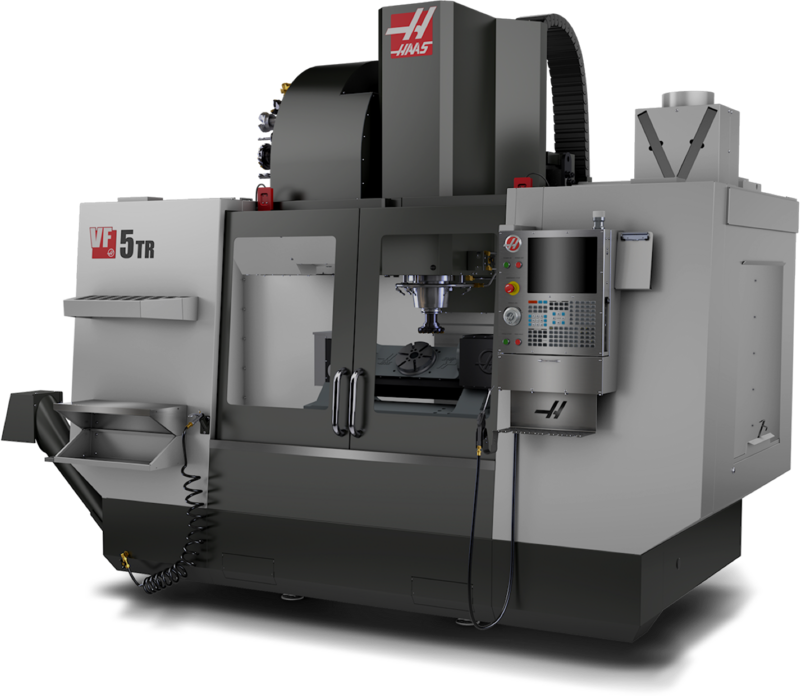 Overview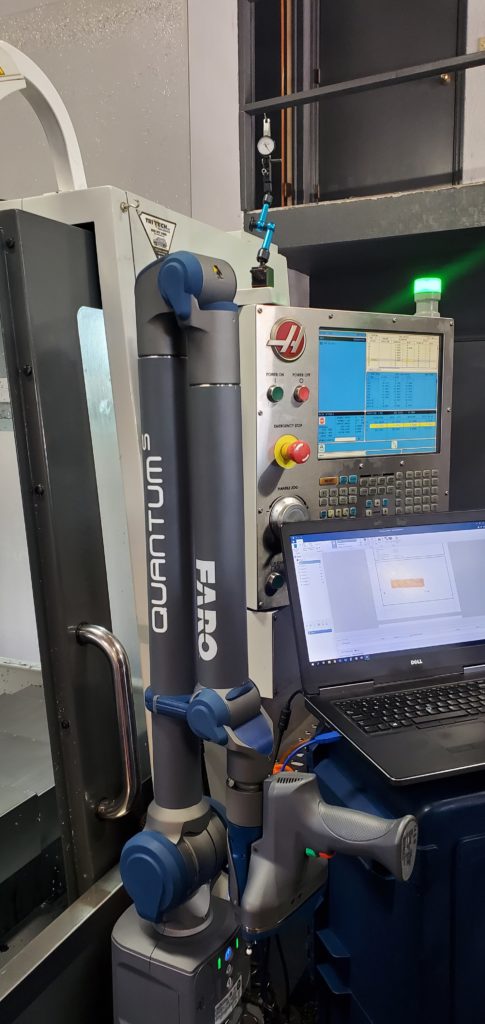 RJ Manufacturing Now Offering the Quantum FaroArm
RJ Manufacturing is proud to offer the Quantum FaroArm, the latest and best portable coordinate measuring machine (CMM). The Quantum FaroArm offers easy, precise measurements on complex parts simply by touching them.
What can you expect from the Quantum FaroArm?
Specifications of the Quantum FaroArm
The Quantum FaroArm can provide better, more precise measurements on even the most complex parts.
Versatility
The Quantum FaroArm performs precise 3D measurements. It operates with working volumes of 2.5, 3m, 3.5m, and 4m.
Consistency
The measurements you receive will be consistent across users, providing repeatable analysis for your projects.
Quality and Speed
By creating 3D measurements and generating on-the-spot reports, you can pinpoint defects much faster. Once the device is set up, it can take multiple measurements without the need for repositioning.
Simple User Interface
The Quantum FaroArm offers a rugged, ergonomic design, along with settings to ensure that it's easy to use for everyone in your organization. The device operates on battery power and connects to Bluetooth networks to offer dependable, flexible solutions.
Applications for the Quantum FaroArm
The Quantum FaroArm can improve the overall efficiency of your team, reducing the time it takes to make measurements and analyze data. 
What else can you do with the Quantum FaroArm?
Faster Analysis and Design
On-the-spot 3D measurements and rapid analysis will allow you to increase the speed at which you take measurements and diagnose problems. This can increase your yield and allow you to get more done faster than ever.
Improve Your Quality Control
In an industry in which accuracy is key, the Quantum FaroArm can pinpoint deviations from nominal CAD. This can improve quality control and ensure flawless measurements and inspections.
Maintain Machinery Parts

Machine parts that are used in fabrication and assembly demand precision and alignment. Use this tool to ensure proper calibration and maximum efficiency.
Turn Your Vision into Reality
RJ Manufacturing is committed to reliable, high-performance products and equipment. If you're looking for expert-level design, prototyping, or production, contact us. We can turn your vision into reality.
Quantum FaroArm® Features
Multiple Working Volumes
Meet the needs of any application with working volumes of 2.5m, 3m, 3.5m and 4m.
Smart Probe Capability
Quickly, easily change probes without recalibration.
Internal Counterbalancing
Operate with a single hand and without fatigue.
Ergonomic Design
Transport, set up and operate ScanArms with ease and comfort.
Exclusive FARO Quantum 8-axis Integration
Quickly measure all sides of a part without repositioning.
Compliance
Meet rigorous ISO 10360-12 performance standards.
Universal Quick Mount
Set up a ScanArm wherever it's needed.
Temperature and Overload Sensors
Ensure continuous, optimum performance.
Powerful Software Solutions
Easily integrate ScanArms and software.
Extended Battery Use Option
Operate without cables.
High-speed Wireless Operation
Connect with Bluetooth or Wi-Fi.
Rugged Design
Use FaroArms even in the most challenging measurement environments.